Cell Phone Boosters & Repeaters
Surecall 
Portable 
5 frequency bands
Analog and digital signal boost.
Superior voice quality without the static
Will allow data to be sent and received. 

Simultaneous cellular phone calls can be made anywhere on location.
Anyone who drives onto location has instant signal strength.
One of RigSat's field hands will rig-up and train rig crew saving costs on service calls during rig moves.
High gain amplifiers give you signal in the most remote locations.
High quality and flexible cable is run up the derrick (or tower) reducing repairs and down time.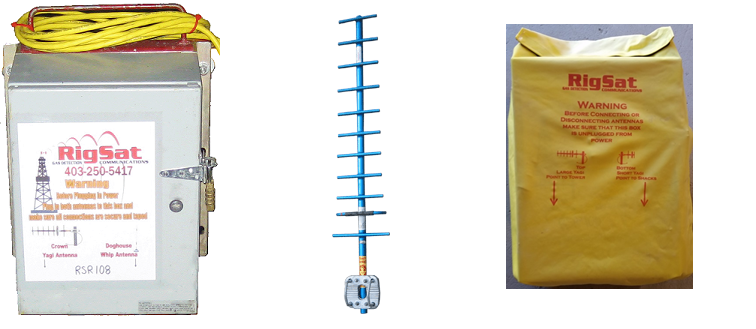 Portable Cell Phone Boosters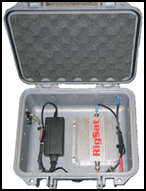 Amplifies frequency ranges 850 MHz & 1900 MHz freqencies
12 VDC vehicle adapter and 110VAC power adapter
External magnetic mount antenna included
Works with Telus, Bell, Rogers
Output power 3 watts
FCC approved